Sobex tech plugin | create professional menu (categories) , sidebar & header widget filter for WooCommerce .
In an online store, the golden time to attract customers is the moment when the customer enters the site for the first time, If the site is not beautiful enough, organized, and has an easy user interface, you will lose that customer forever!
Accurate and easy operation of the store site is one of the main factors in persuading customers to buy.
One of the problems that can be seen abundantly in stores built with WooCommerce or other well-known content management systems (CMS), is limitations, repetitive appearance, not very attractive user interface, and lack of easy access to existing content,
which in some cases, such as the sidebar list or the WooCommerce filter system, will lead to serious problems.
Sobex Tech plugin, with powerful performance and many practical features, will be by your side to create creative lists, sidebar filters, and header smart filters,
By preparing and adding the Sobex Tech plugin to your online store, you can optimize your site's performance and satisfy your customers with the professional filters that this plugin provides, without reloading the page and also by removing searches without results. With Sobex Tech Plugin, have a smart, professional, and completely exclusive store.
– You can create a header filter widget, a sidebar filter widget, and a widget menu (category) to filter products quickly and professionally in your online store WooCommerce.
– Plugin supports multilingual websites in case you are using WPML to provide an easy and wonderful environment for your potential customers
– Supports directions such as RTL and LTR
– There are very many innovative features that will make your site from the top to the Master top by using the smart professional sobex tech to filter products.
final you will get:
1-WooCommerce professional sidebar menu (categories)
2- header widget filter & sidebar widget filter
3- maximum widget filter inputs
4-icon library
5-Supports multilanguage Websites (WPML) .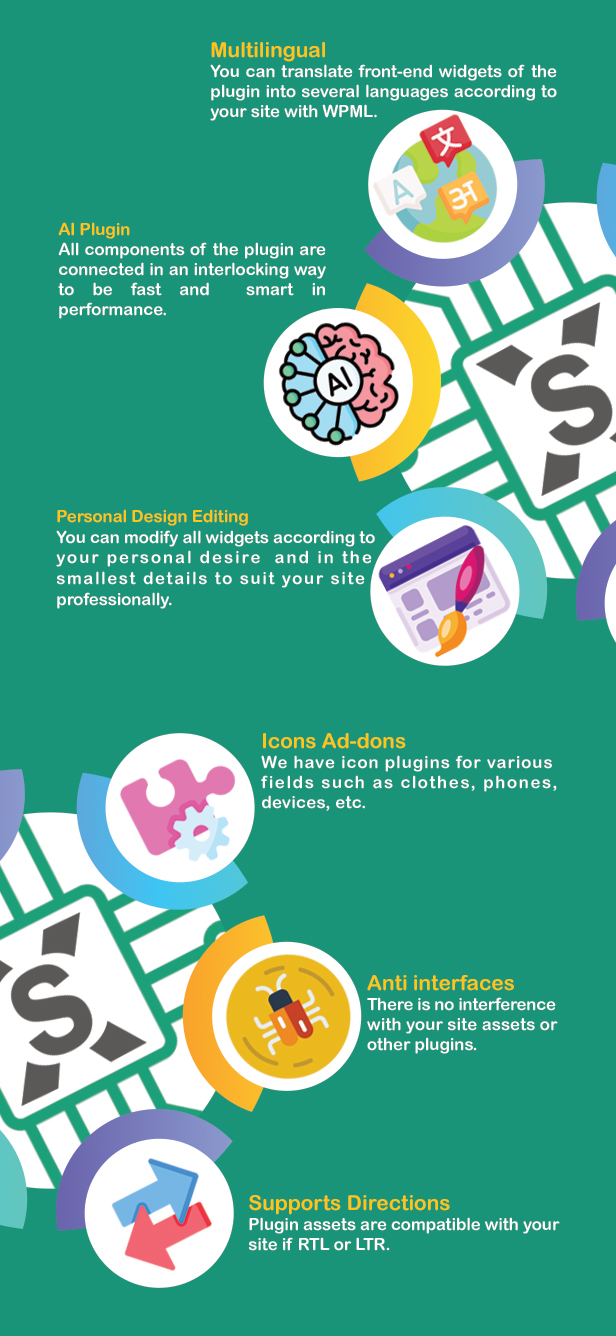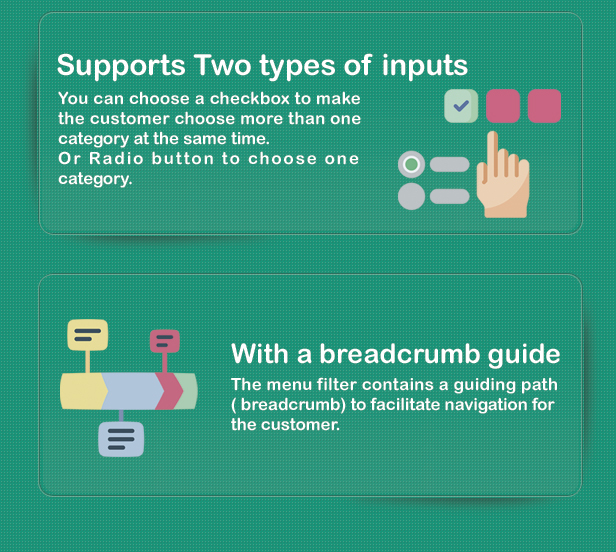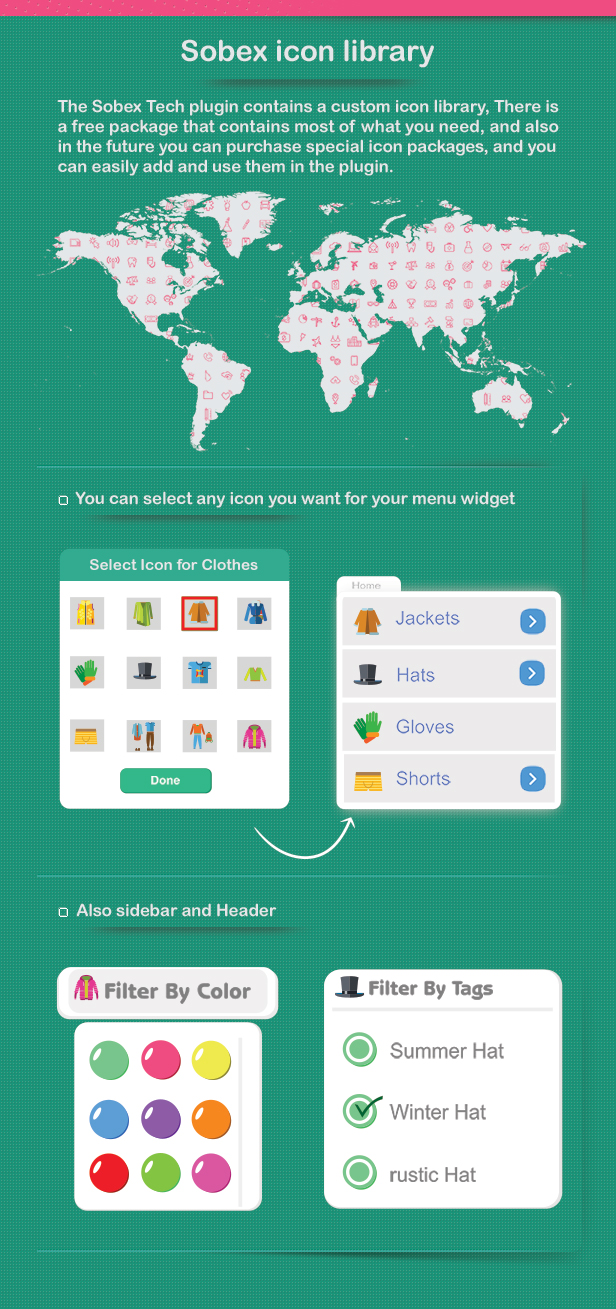 Requirements:
Some of the files of this plugin are coded with ionCube, which requires Ioncube Loader to be active on the host.