Install Sobex Tech plugin via FTP #
– You need to access files inside the host using software (FTP manager) such as (filezilla). This requires a username and password. If you don't have login information, you can contact your hosting company and request them (username and password).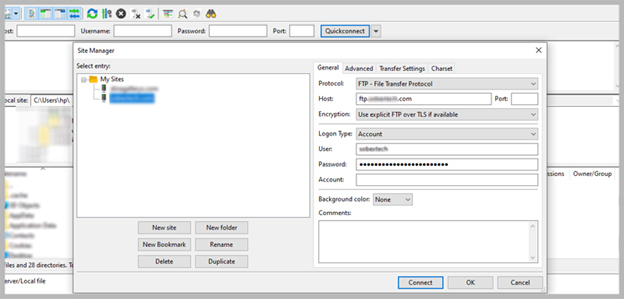 – After connecting to your host through the software (filezilla), enter the following address:
public_html/wp-content/plugins/
Then extract the main compressed file of the plugin (sobex-tech.zip) inside the plugin folder on your device (Extract) and upload it as a folder.
Now you have successfully installed Subbox Tech plugin. Please log in to your (WordPress dashboard) and activate the (Sobex Tech) plugin from the plugins section.

To activate the plugin with license, please refer to the section (license activation method) in this guide file.